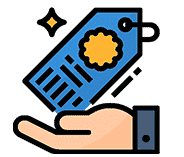 We cater to a wide range of client base by offering a modest price and varying plot sizes to accommodate all segments for equal opportunities to own their dream homes.
With over 4 decades of collective experience our team of professionals provide you with complete home solutions. We have helped countless home buyers purchase plots and provide end to end services to build their dream homes. We have the knowledge and expertise to help you walk through your future home better than anyone. Our team of experts cut short your worries, provide you with pinpoint information so you can make informed decisions and make the right choices for an impeccable execution.
Each client is a unique customer, with unique needs. We listen, observe, learn and deploy the best possible solution so we can serve each individual or organization with tailor made services. We will be available at your service before, during, and after your transaction with us. We believe in maintaining long haul relationship with every client of ours.